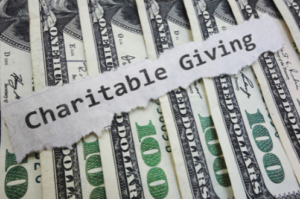 The CARES Act provides four temporary options for tax-deductible charitable giving in 2021. Here's a list of strategies you might want to consider in your year-end tax planning:
If you take the standard deduction, normally you would not be allowed to claim a deduction for your charitable contributions, but in 2021, individuals can claim a deduction of up to $300 for cash contributions made to qualifying charities. Married taxpayers filing joint returns can claim a deduction up to $600.
If you itemize deductions, in 2021 you can claim a tax deduction of up to 100% of your adjusted gross income (AGI), which is an increase from the normal AGI limit of 60%.
With both of the above options, contributions must be made in cash directly to a qualified charitable organization, not to a supporting organization, private foundation, charitable remainder trust, or to maintain a donor advised fund. The election must be made on the 2021 Form 1040 or Form 1040-SR for any given qualified cash contribution in order for the increased limit to apply.
For Businesses:
C Corporations can apply an increased corporate limit of 25% of taxable income for charitable cash contributions, rather than the normal 10% allowable deduction. The election must be made on a contribution-by-contribution basis.
Businesses who donate food inventory can claim an increased deduction of 25% rather than 15%, based on the business' aggregate net income for the year from all trades or businesses from which the contributions are made.
Maintain Accurate Records
In order to claim a charitable deduction, you'll need an acknowledgement letter from the charity as well as a cancelled check or credit card receipt for cash contributions. More information is available in IRS 
Publication 526, Charitable Contributions
.