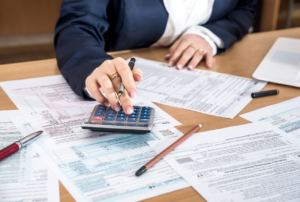 The annual deadline for unclaimed property remittance and reporting for both Kansas and Missouri is November 1. If your business holds unclaimed property such as uncashed payroll or vendor checks, security deposits, refunds, customer/patient overpayments, accounts receivable credit balances, or insurance proceeds, you're subject to unclaimed property reporting. The November 1 deadline reports unclaimed property as of June 30 of the current year.
In order for an item to be considered as "unclaimed", you must have lost contact with the owner and the item must have been unclaimed or uncashed for a certain number of years. The timeframe for many types of property is 5 years, but note that the rules are different for unclaimed payroll checks. Kansas requires that unclaimed paychecks be reported after one year of dormancy and Missouri's timeframe is three years. Here are the links for each state's specific rules:
Out of State Property
If you have property outside of the state in which your business resides, you're required to follow each state's laws on dormancy periods. The state of Kansas allows Kansas businesses to file one unclaimed property report with Kansas unclaimed property and they will forward names of out-of-state owners to appropriate states; however, you should notify each state that you are filing your report with Kansas.
Due Diligence
Before reporting and remitting unclaimed property to the state, you should attempt to notify the owner at their last known address outlining the amount of the property and providing contact information for retrieving the property. Kansas suggests that this communication should occur between July 1 and September 1, which would allow the respondent 60 days before the November 1 filing date. The threshold property amount for this communication is $50 in Missouri and $100 for Kansas.
For More Information
And to reduce your unclaimed property reporting, consider instituting payroll direct deposit for your organization's employees, which will automatically transfer wages to the employee's bank account and eliminate your reporting requirement for paychecks.