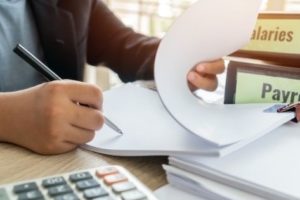 As you're no doubt aware, in early August President Trump signed a memorandum allowing employees to defer their share of Social Security taxes between September 1 and December 31, 2020. This was intended as a measure to provide individuals with extra income during this time, but merely delays the payment of these taxes and doesn't forgive them.
And now we have a little more information . . .
Last week, the IRS issued some guidance that still leaves some questions about the administration of this deferral. Here are the high points:
Any employee whose pretax wages are less than $4,000 in a two-week period is eligible to elect to defer the payment of their Social Security payroll taxes, equal to 6.2% of their wages for that pay period.
Such deferral can be deferred without any penalties or interest as long as it is paid back by April 30, 2021.
If an employee leaves the company before paying back deferred taxes, the employer is responsible to pay it back (or maybe withhold from the employee's final check?).
It appears that each employer can decide whether or not to offer this deferral option to their employees.
So is this a good idea?
It seems to have more disadvantages than advantages. It does provide a little extra income to employees in the short term, but it's treated like a loan with payments due beginning in January 2021.
For example . . .
An employee earning $1,500 in a bi-weekly pay period can take home an additional $93 (6.2% of $1,500, ignoring pretax benefits such as those paid through a cafeteria plan). If the employee defers that amount each pay period between September 1 and December 31, he/she will have accrued a total of $810 due to be paid back over the first four months of 2021. In addition to paying back that $810 in early 2021, the employee will also have normal payroll tax withholding, resulting in a double deduction.
Questions?
If you have further questions, please contact your Kindred professional. We'll continue to keep you informed!