Thank you for registering to use our portal. We hope this will be a convenient tool for you to use to send and receive documents. Below are some brief instructions for using the portal.
When you first log into the portal you will see a screen like this: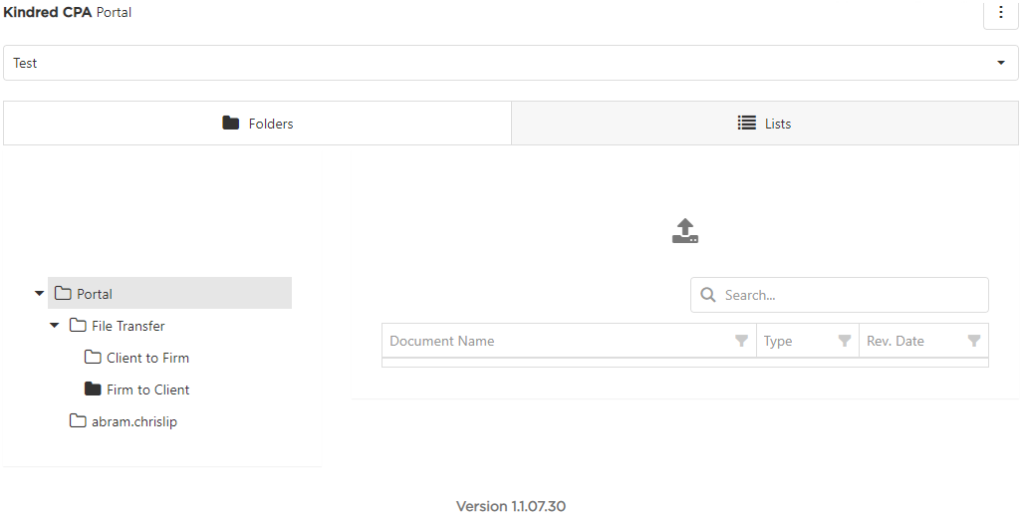 If you would like to upload documents to us, click on the 'Client to Firm' folder and then click on the 'Upload Document(s)' button . You will then see the following window pop up and you can either click the 'Select file' button to choose a file to upload or you can simply drag and drop a file to the 'Drop file here' link.

Once you have uploaded the document(s), Kindred will receive an email letting us know your document is available for us to download.
If we upload a document to you, you will receive an email notifying you that a document is available for you to download. To download the document, log into the portal and click on the 'Firm to Client' folder and your document(s) will appear as follows:

Select the 'Download Document(s)' button 

to download the document(s) to your computer or other device.
If you have any questions as you use the portal, please don't hesitate to contact us. Thank you.